Exposed Sweets are mostly affected by flies and Mosquitoes, Similarly Online websites which are sweets for Humans of 21st century on the taps of fingertips we can shop online, Business. Whereas Hackers turn their Faces up and act like flies to these Websites, in these cases Organization like Panda Security and many such help customers to Safeguard their Data..
Panda Security Previously known as Panda Softwares is a Spanish Company Specialized in making Security solutions in Field of Information technology. Basically, Panda Security is a Private Company founded in 1990. Its Headquarters are in Bilbao, Spain, and Madrid. Its Major products are Antivirus, firewall, Spam and spyware detection, Security and management tools. In the year 2005 Panda Security was fourth largest antivirus vendor worldwide, with its impressive rate of 3.2% of the marketplace. It left behind many competitive antivirus companies. Later same year Panda Security Market share was measured to be increased by 0.4% in just a few months. Panda Security previously held 100% shares by Urizarbarrena, announced in 2007 the sale of 75% of its shares to southern European companies.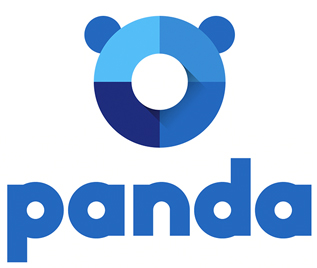 Two years later in midst of 2007 the company changed its name from panda Softwares to Panda Security and in same year, Urizarbarrena was replaced by Jorge Dinares. The Later year with time being CEO was replaced to Juan Santana who resigned in the year 2011 and was replaced by Jose Sancho. Panda Security is rated by Gartner analysts as a technology innovator.Technological milestones include its pioneering launch of security systems, such as the SaaS concept Security as a Service or antivirus solutions that provide protection from the cloud computing and are based on what Panda calls Collective Intelligence, a security model Panda introduced on the market in 2007.
According to its CEO, the main benefit this security model provides is that it allows automatic scanning of threats instead of the manual scans carried out by other companies, making it quicker and more efficient in malware detection.
PACKAGES
BASIC PER YEAR Rs 6,000

Antivirus for Windows
Wi-Fi protection

ADVANCED PER YEAR Rs 7,500

Antivirus for Windows, Android and Mac*
Wi-Fi protection
Parental controls
Data protection and backups

COMPLETE PER YEAR Rs 10,500

Antivirus for Windows, Android and Mac*
Wi-Fi protection
Parental controls
Data protection and backups
Password manager
Device tune-up
Smart control from your smartwatch
Basically, the company was centered on making Antivirus Software, with time being company has expanded its lanes of business in the field of advanced Cyber Security with technology for preventing Cyber crimes. Their patented technology TruPrevent is a set of proactive capabilities aimed at blocking unknown viruses The Collective Intelligence model demand to be the first system that can automatically detect, analyze, and classify malware in real-time. Which is a great achievement in it self. The company claims that they have been the precursors to the new Adaptive Defense security model that assures the complete classification of all active processes on the system.
Panda Security product ensures security for both Office and Domestic users, and it also provides Protection tools for Systems, Networks, emails, and other secure information for Management. In 2014, Panda Security was distributed by TriTech Distribution Limited in Hong Kong.In 2015, Panda Security obtained the best rate protection in the Real World Protection Test by AV- Comparatives.Panda Security awarded Company of the Year 2016 by leading Spanish newspaperel Suplemento for innovative work, growth outreach and history.
For a complete referance, and inquiry Visit Panda Security Web Site