Kurzweil 1000 is award-winning software that makes printed or electronic text accessible to people who are blind or visually impaired. It incorporates communication and productivity tools to ease and enhance the reading, writing, and learning experience. Kurzweil 1000 delivers quick access to virtually any content, including online books, magazines, dictionaries, and encyclopedias, so readers can pursue the interests they desire.
Kurzweil 1000 Version 13 New Features
Camera Support for:
Support for Microsoft Speech Platform

ABiSee Zoom-Ex
ABiSee Eye-Pal
HoverCam®

Features: You can install a variety of new voices provided by Microsoft that are shipped with the Kurzweil 1000 DVD, available in a number of languages.
Benefit: Delivering access to more than a dozen additional voices in a variety of languages for text-to-speech.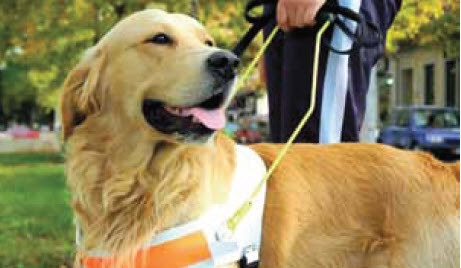 Features:
You can select any of the above devices, as well as most web-cams, as a source of images. Capturing an image from one of these devices is very fast. For those devices that support a video feed, you can see a live preview of the image that the camera sees.
Benefit:
Fast access to hard copy using a portable, affordable, and readily available camera.
ePub Support
Features:
ePub documents can be opened through the file open dialog, and can be saved by choosing the ePub format in the file save or save as dialog. Benefit: The ability to read unprotected ePub documents, and to write ePub documents that you can read in portable devices (such as an iPhone) on the go.
Ability to choose an Audio Device for a Voice
Features:
Accessible from the Voice Settings dialog, this new feature allows you to choose a device for the selected voice. Benefit: If you have multiple audio output devices on your computer, you can listen to whichever one is preferable.
OCR Upgrade
Features: Kurzweil 1000 Version 13 now includes FineReader version 10 and ScanSoft version 18 in both Kurzweil 1000 and KOCRUtil. Benefit: Increased accuracy when recognizing documents reduces time spent fixing errors in recognition.
File Property Changes for ePub and DAISY
To accommodate the reading and modification of metadata components of ePub and DAISY, extensive changes to the File Properties dialog have been made.
Verbosity Setting Dialog Change
A single list has been separated into categories, which can be accessed by choosing the category first. This simplifies access to popular verbosity settings. PDF Output using KOCRUtil
If FineReader is chosen as the OCR engine, you can now select PDF as an output format. Kurzweil 1000 retains both the image and the text layers. Automatic Bookmarking
When OCR recognition is done with FineReader, suggestions for bookmarks are automatically inserted into the resulting document. FineReader Hints
When encountered, suggestions about the resolution or brightness of an image will now be spoken.
For a complete referance, read the PDF version