We offers a range of barcode accessories to compliment our hardware and solution products. Whether you need accessories, print heads or supplies for a barcode printer, Wasp makes finding the right accessories quick and easy. Wasp also offers replacement cables and hands free stands for barcode scanners. We offers a full selection of barcode labels and supplies including asset tags and inventory labels for almost every application.
Bar Code Scanners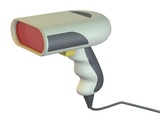 Barcode Technologies is the leading manufacturer of reliable, performance-packed barcode scanners for small to medium business. Our family of laser barcode scanners, wireless barcode scanners, CCD barcode scanners, and point-of-sale barcode scanners are designed to meet the needs of almost every application. From pharmaceutical and retail point-of-sale applications; to inventory control in manufacturing; to shipping applications, there's a Wasp barcode scanner that will satisfy your needs.
Bar Code Printers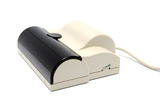 Barcode Technologies is the leading manufacturer of barcode printers and barcode labels for small to medium-sized businesses. Our selection of barcode printers and barcode label software is easy-to-use and ideal for shipping, warehouse, and inventory barcode applications.
Bar Code Labels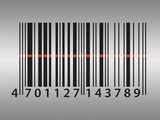 To print bar code labels, a label format must be created with software that supports bar coding. To print bar codes on documents or reports, the application software needs to support bar coding or additional programming will be required. After the label or form is designed, it needs to be output on a printer that is capable of producing bar codes and supports the specific symbology that is used. Because data is encoded using differences between light and dark (and narrow and wide) elements—which are measured in mils, or thousands of an inch—a good quality printer is essential for producing crisp lines and accurate, readable bar codes. Finally, the media must support bar code print quality by not bleeding, running, fading, or otherwise defacing the symbol.
Bar Code Printer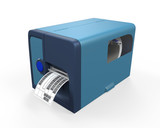 Many common laser and ink jet printers are capable of producing bar codes, but need to be set up to do so. They often do not have native support for bar code symbologies and need to be upgraded with additional fonts or programming to support bar coding. They also lack many of the special features that provide excellent bar code print quality. For more information about the benefits that bar code printers provide and to help determine if your operations need them
For a complete list of our bar code products we offer, please contact us info@pt-egypt.com